Resolution: Illustrator
Checklist (Document Resolution)
Open Raster Effects Settings
Change Resolution
1. Open Raster Effects Settings
From the top menu Click: Effect > Document Raster Effect Settings

2. Change Resolution
Change the resolution to High (300 ppi). Click OK.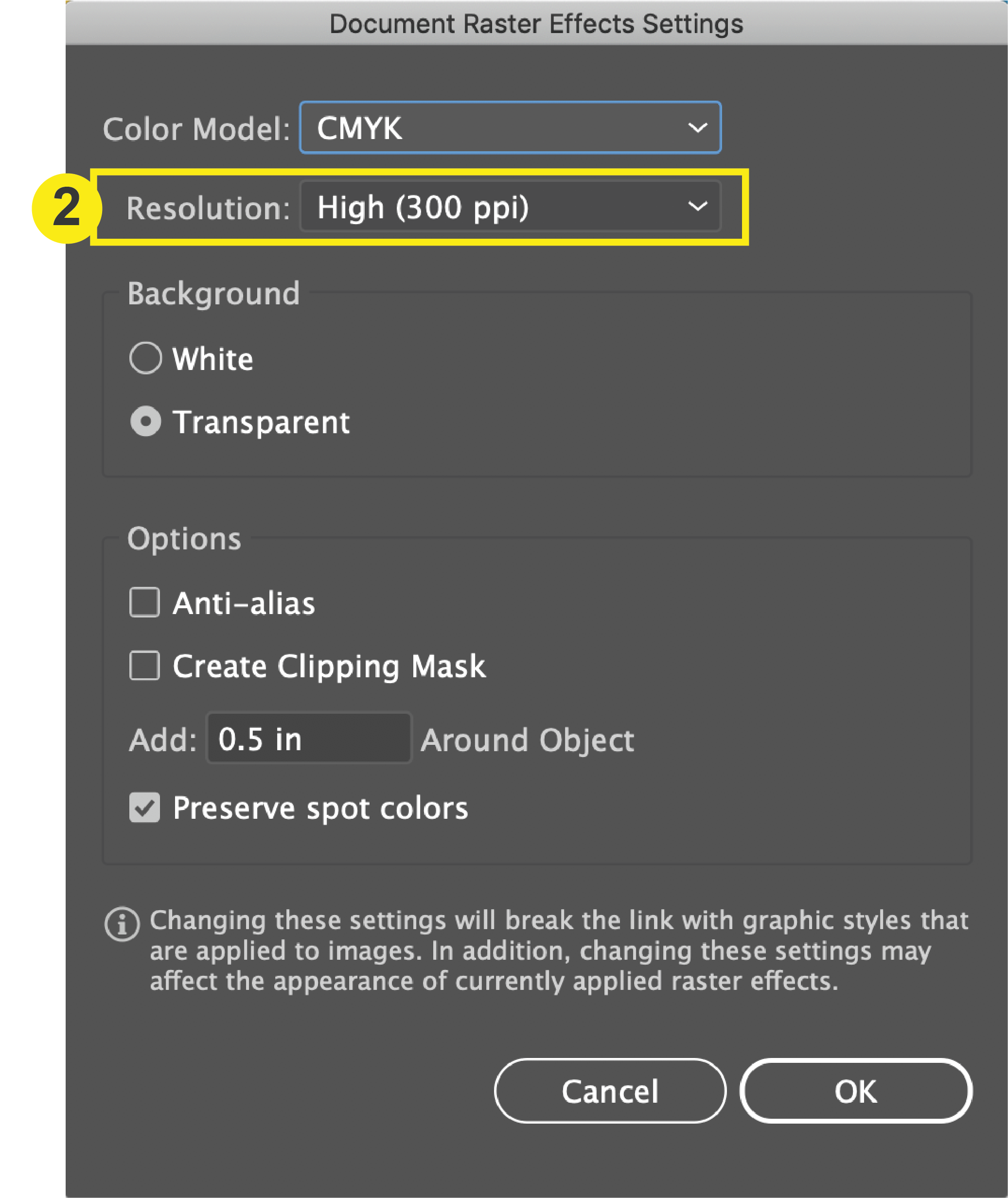 Checklist (Image Resolution)
Open the Document Info
Select Linked or Embedded File
Check Resolution
1. Open Document Info
In the top menu Click: Window > Document Info. This will prompt a small window to open.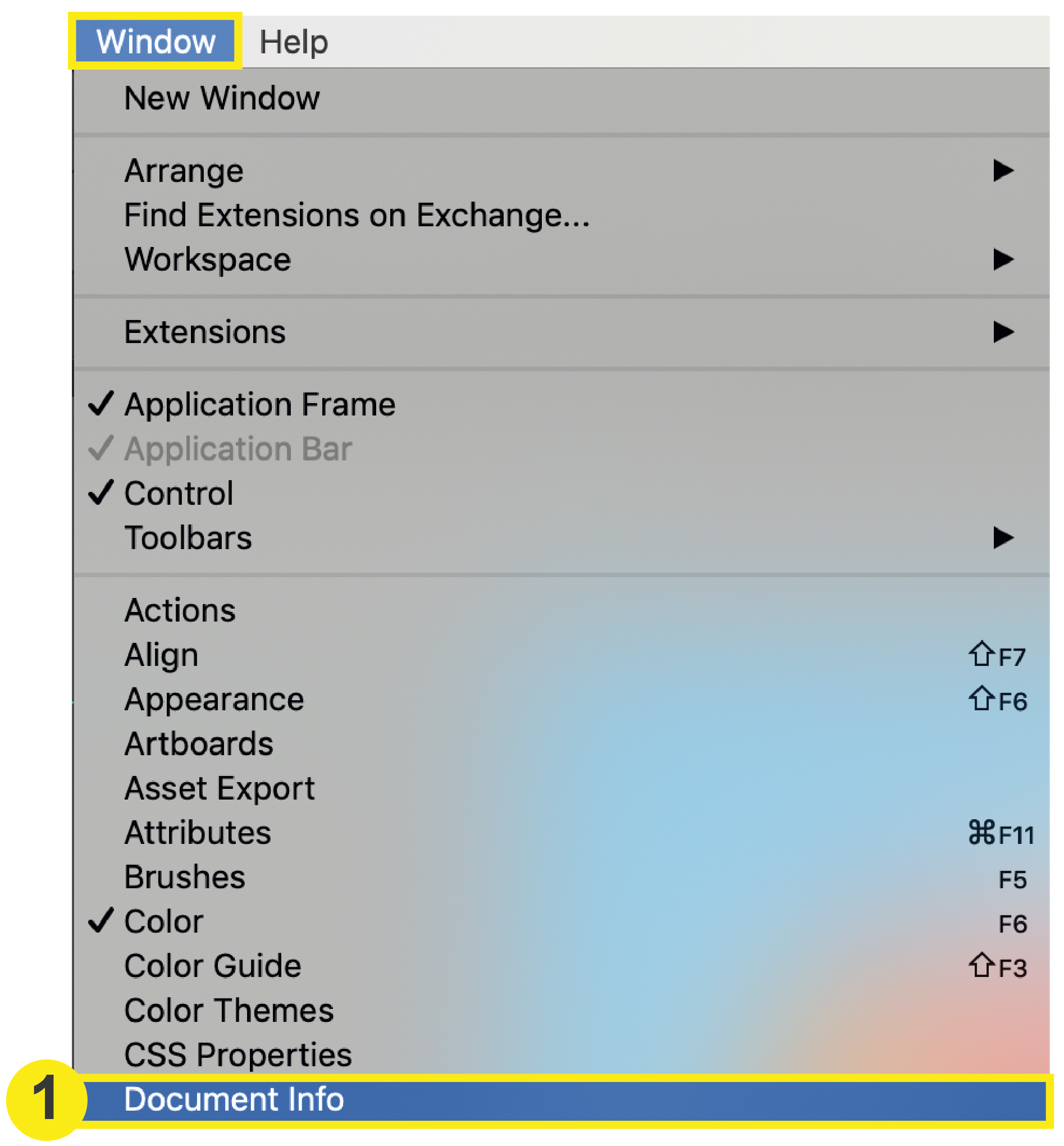 2. Select Linked or Embedded File
In the Document Info window, click the list icon in the top right corner, then select either Linked or Embedded.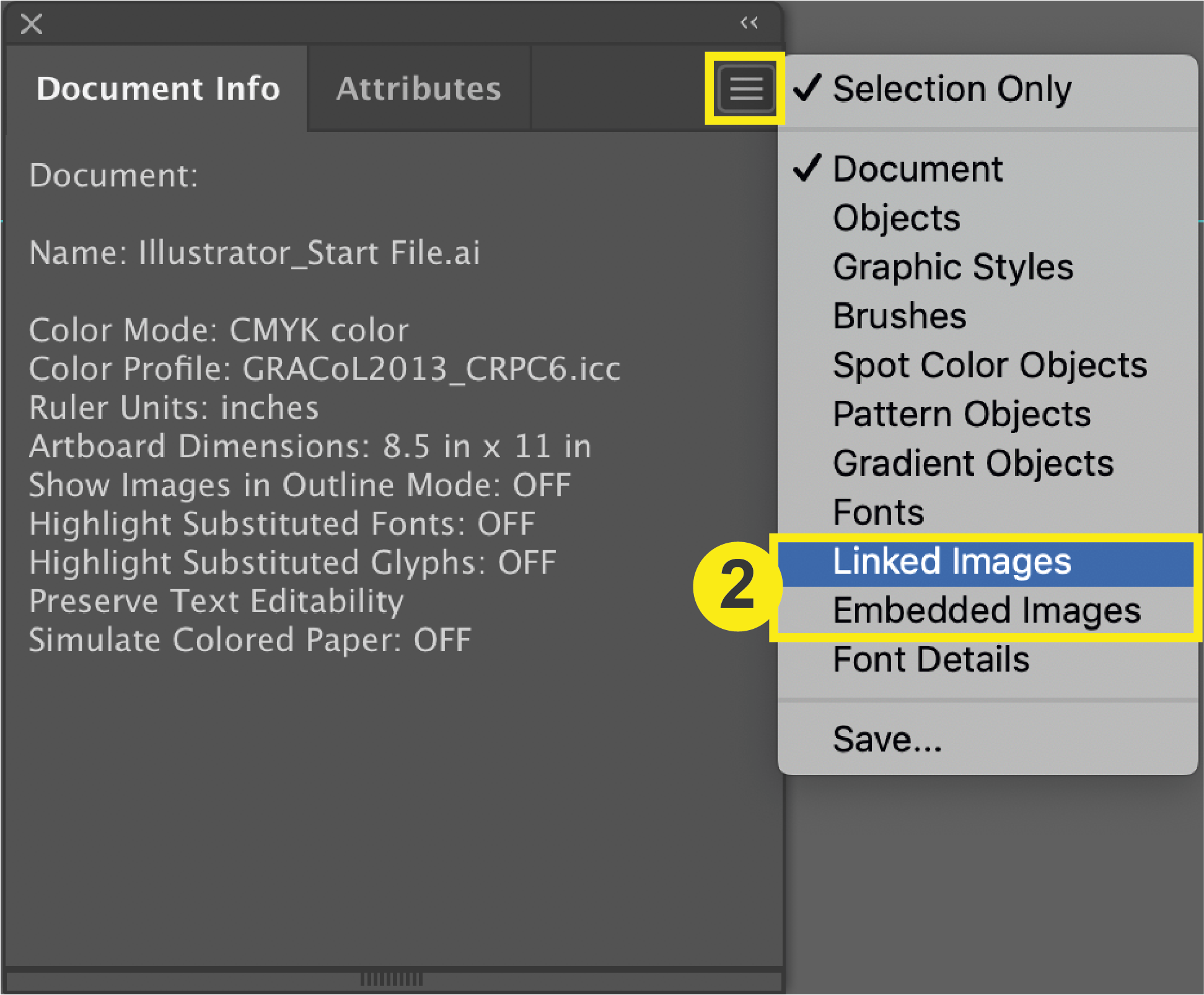 3. Check Resolution
Check the resolution of your linked or embedded images. If your image is lower than 300 pixels per inch, then you will need to replace your image with one that has a higher resolution.