Bleeds: Word
Checklist
Open Page Setup
Add Bleed
Warnings
1. Open Page Setup
From the top menu, Click File > Page Setup. This will prompt the Page Setup window to open.
2. Add Bleeds and Margins (Safety Lines)
a. In the Page Setup window, select the Paper Size dropdown and click Manage Custom Sizes. This will prompt another window where you will set a bleed preset.
b. At the bottom left of this window, click the "+" button.
c. Double click the Untitled and type a descriptive name, such as "Add Bleed" so you have it for next time.
d. Adjust the paper size by adding .25 inches to both the width and height of your final trim size.
e. In the Non-Printable Area section, enter "0" for all margin values. Click OK.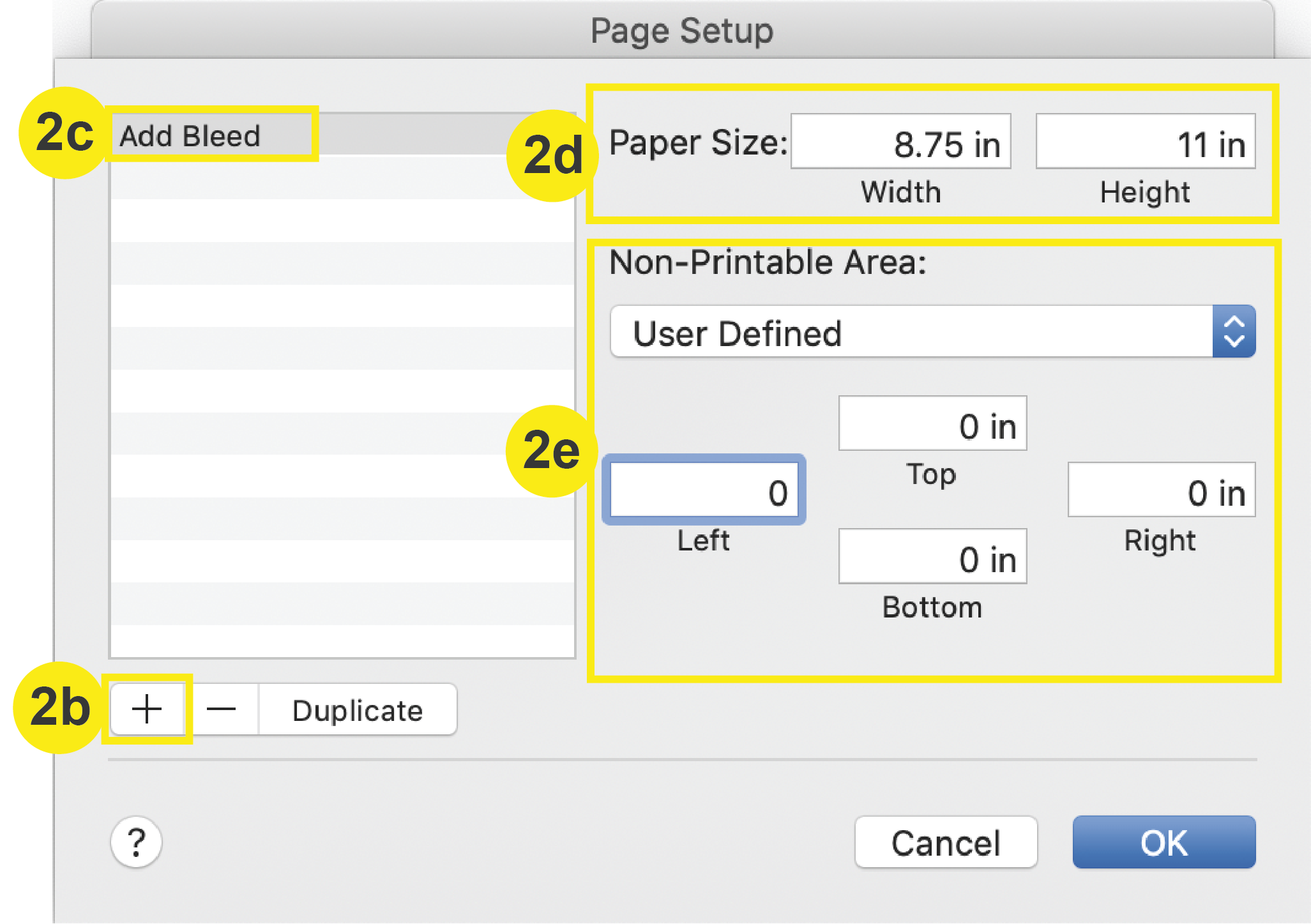 3. Warnings
Although you can extend the document size to accommodate for bleeds, you will not be able to set any graphics or images all the way to this line. This means that you will end up with a white border around your final product. If this is not what you want, try using our free Online Design Tool.

* There is no way to set up a safety line in Word.