Bleeds: Photoshop
Checklist
Open Canvas Size
Change Canvas Size to Account for Bleed
Turn on Rulers
Set Safety Line
Utilizing the Bleed Line
Utilizing the Safety Line
1. Open Canvas Size
From the top menu: Click Edit > Canvas Size
This will prompt the Canvas Size window to open where you will adjust the size of your document to account for bleed.
2. Change Canvas Size to Account for Bleed
There is no place in Photoshop to setup your bleeds.
a. You must add bleeds by adding .25 inches to both the length and width of the final trim size of your document within the Canvas Size window. This is how you make room on your canvas for .125 inch bleeds on each side.
Example: For an 8.5" x 11" Letterhead, your document size should be 8.75" x 11.25"
b. Be sure to select the canvas extension color to white.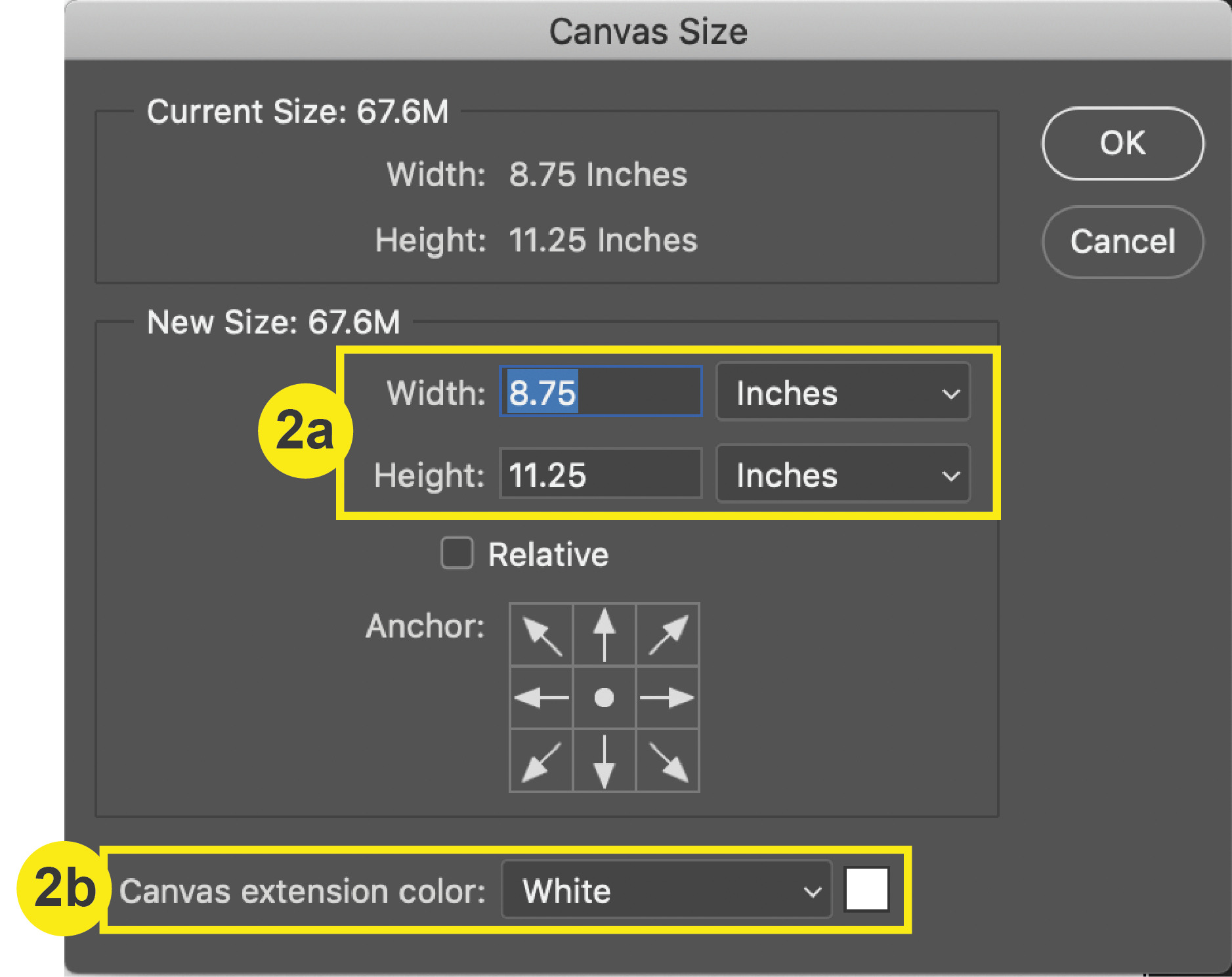 3. Turn on Rulers
In the top menu go to View > Rulers
4. Set Safety Lines
Click + Drag your safety lines (margins) from the rulers to 0.125 inches within the document on each edge.
Note: to get your lines as exact as possible, you will need to zoom in very close to the edge during this process.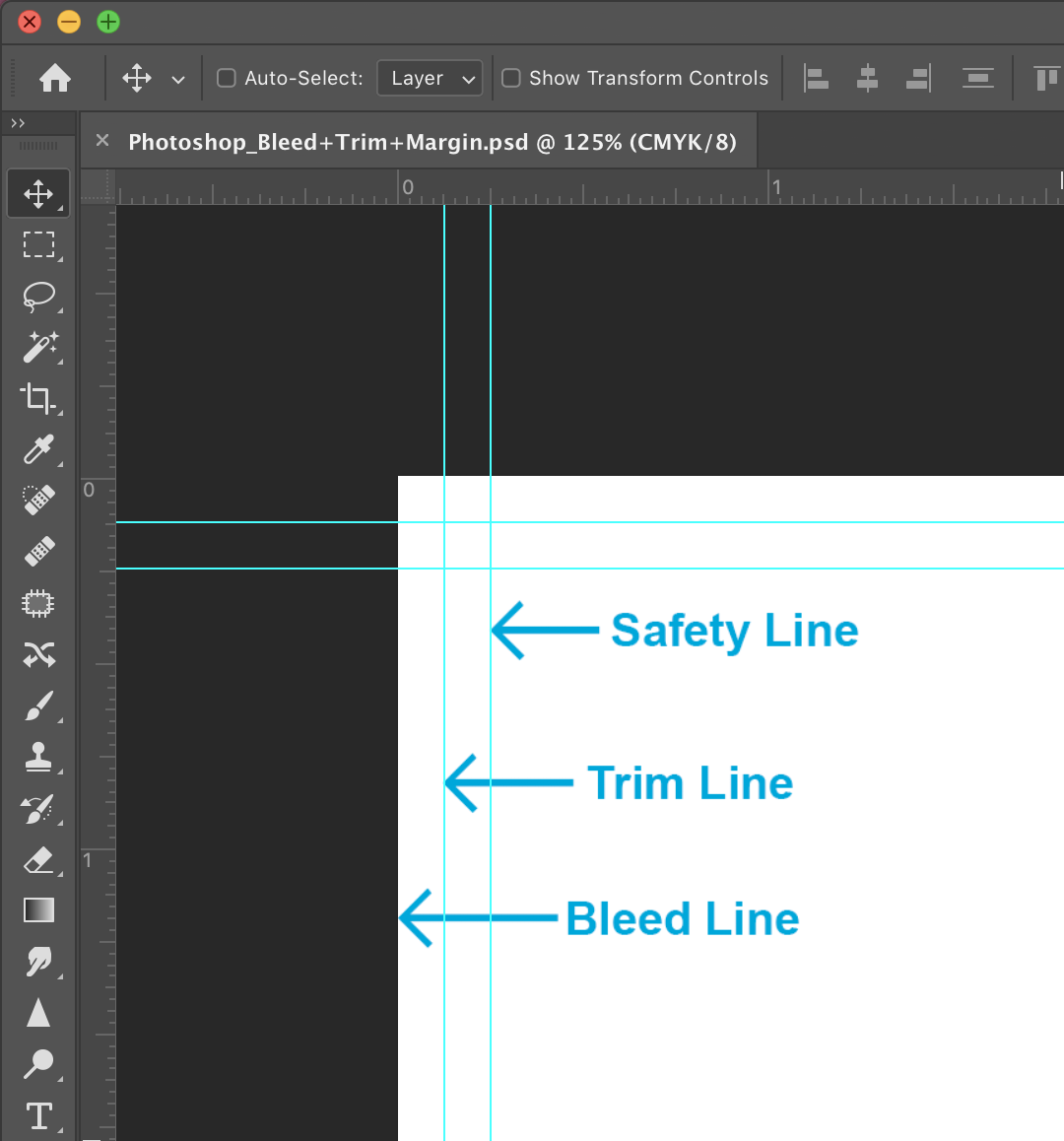 Now that your document is set up properly with bleeds and safety lines, it should look similar to this: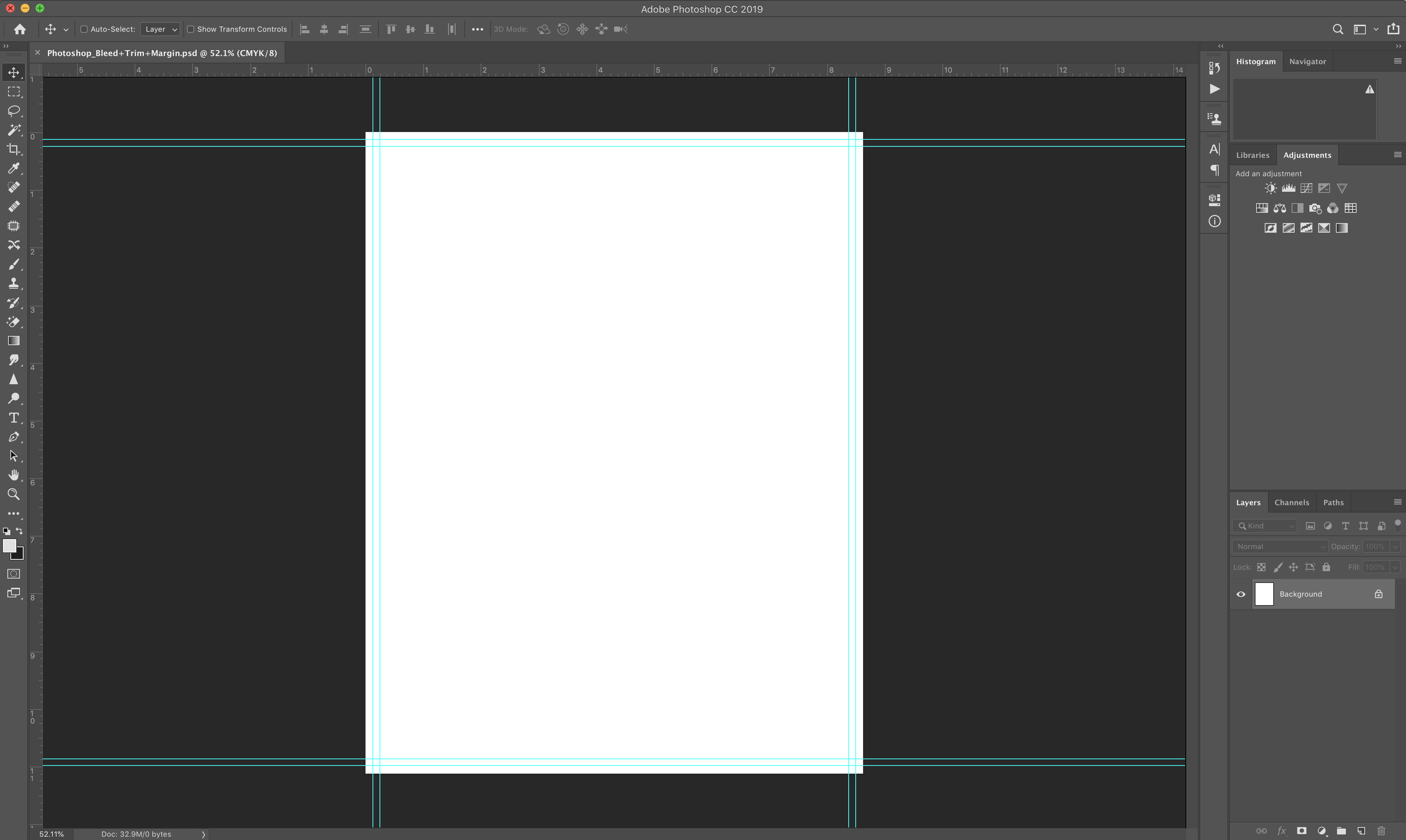 5. Utilizing the Bleed Line
To utilize your bleeds when designing, extend your graphics and/or images (that you want to print up to the edge) beyond the trim line and to bleed line.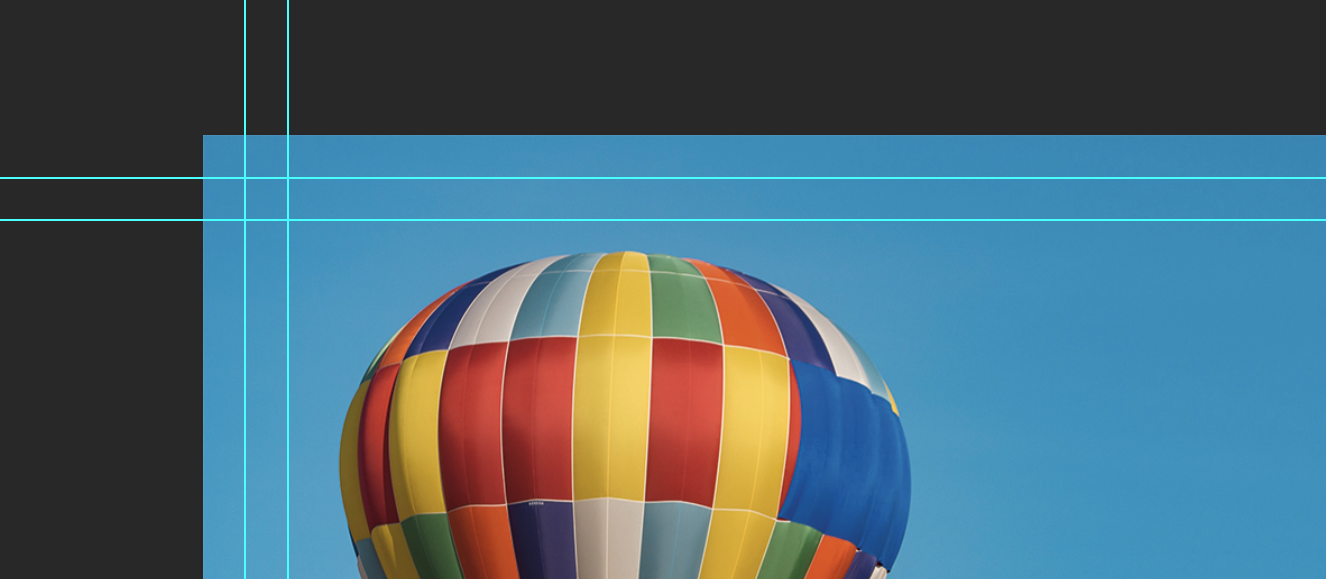 6. Utilizing the Safety Line
Place your important information (Page numbers, logos, text, etc.) within the safety line to ensure that you don't lose any of it during the trimming process.