Bleeds: Illustrator
Checklist
Open Document Setup
Add 0.125 in Bleed
Turn on Rulers
Set Safety Line
Utilizing the Bleed Line
Utilizing the Safety Line
1. Open Document Setup
At the top of your Illustrator Document, click Document Setup


This will prompt the Document Setup window to open where you will add your bleed settings.
Note: If you do not see this Document Setup button, you can find it in File > Document Setup.
2. Add Bleed
In the "Bleed" section, add 0.125 inch bleed to the top, bottom, left, and right. Click OK.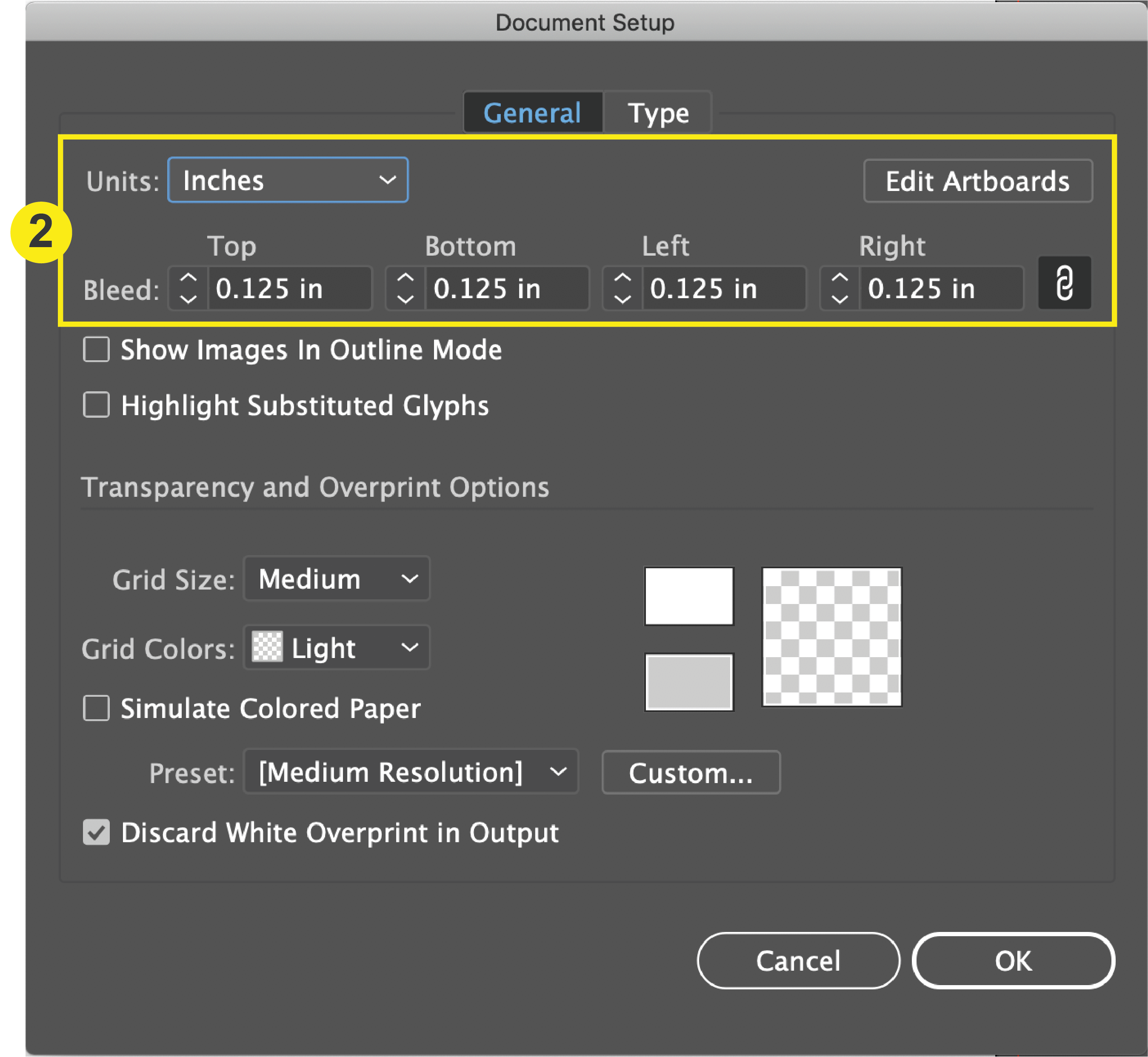 3. Turn on your Rulers
In the top menu, go to View > Rulers > Show Rulers
4. Set Safety Line
a. Click + Drag your safety lines (margins) from the rulers to 0.125 in within the document on each edge.
b. You can check the measurements of the safety lines at the top of your Illustrator document.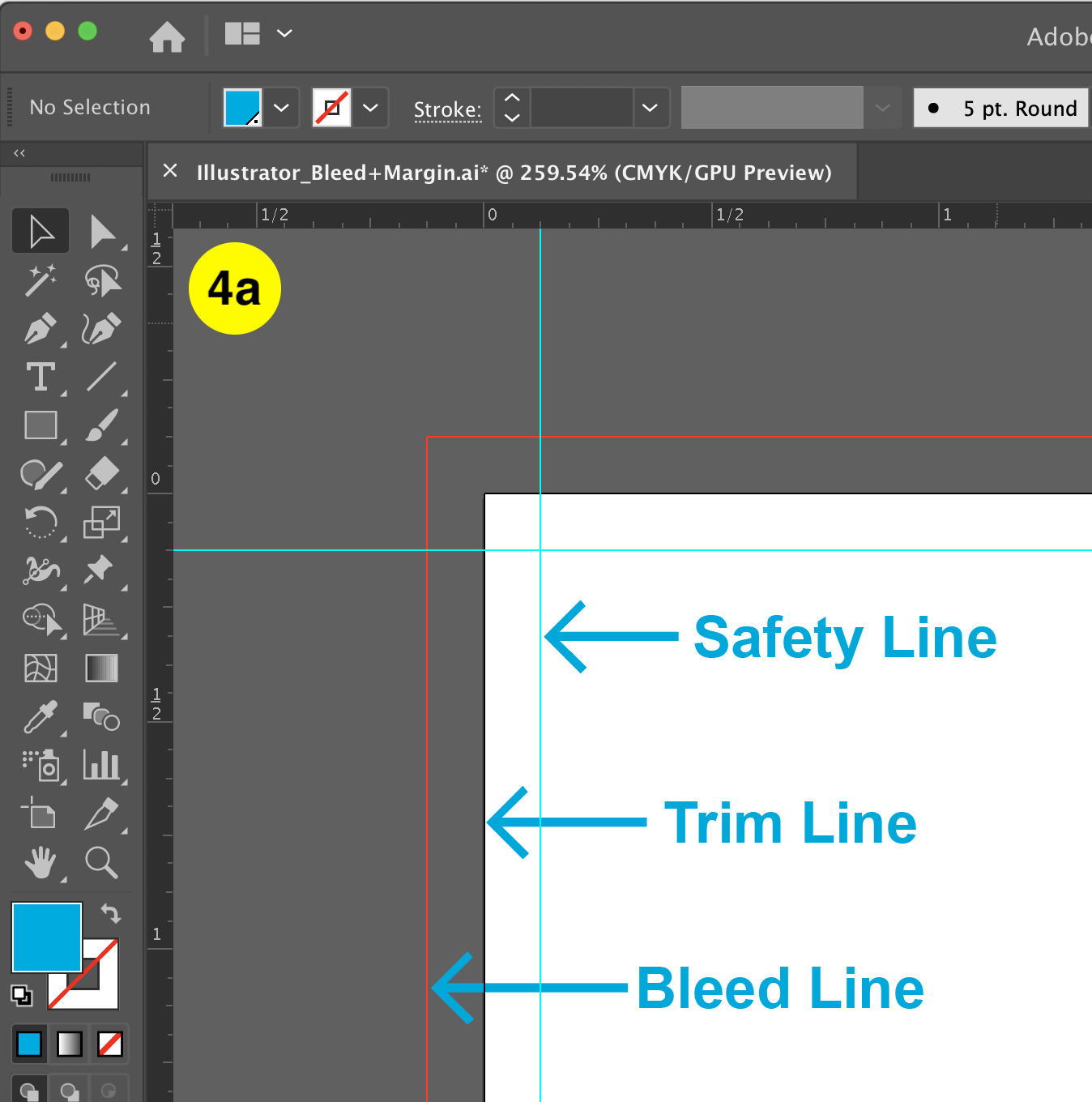 Now that your document is set up properly with bleeds and safety lines, it should look similar to this: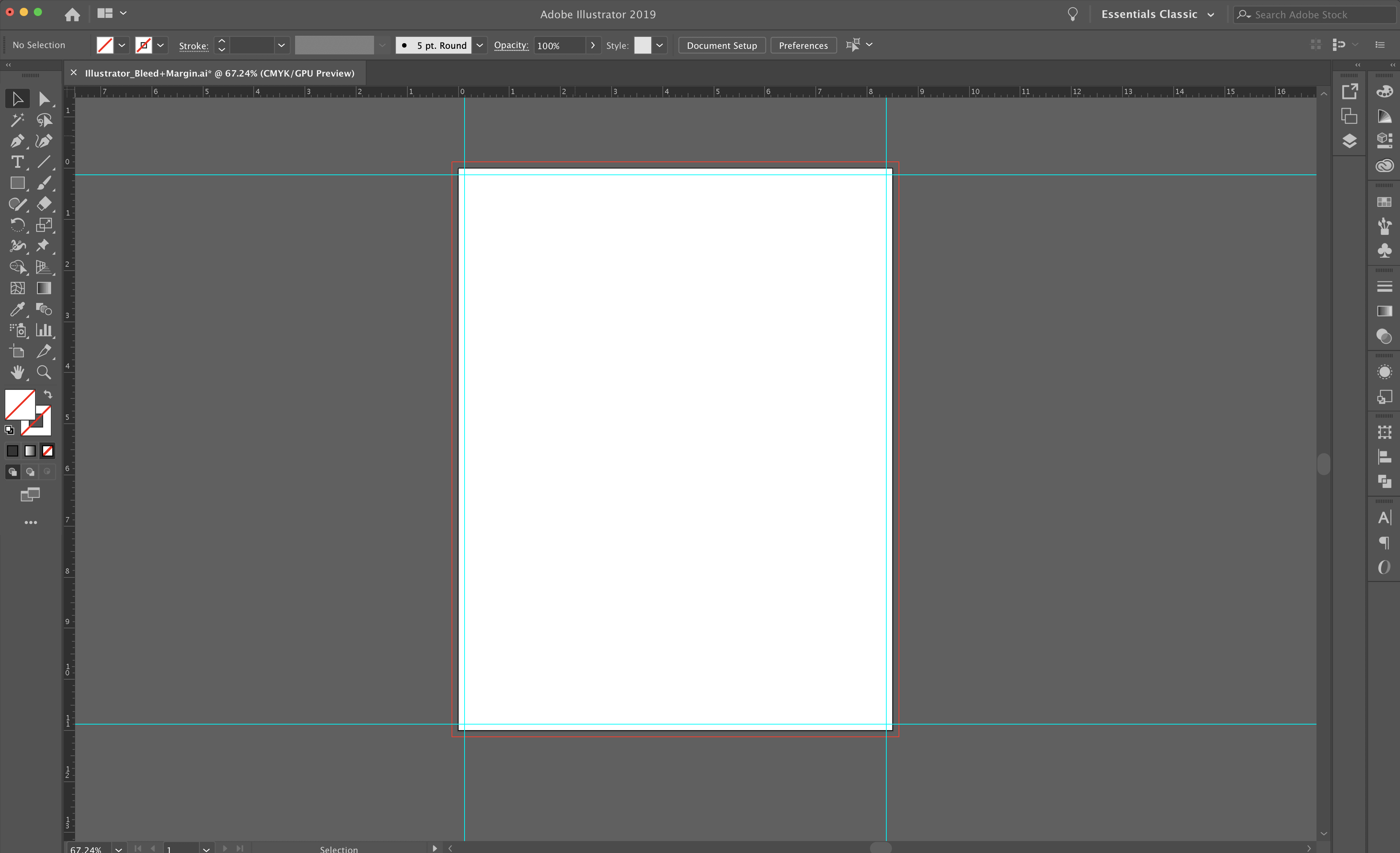 5. Utilizing the Bleed Line
To utilize your bleeds when designing, extend your graphics and/or images (that you want to print up to the edge) beyond the edge of the page to the bleed line.